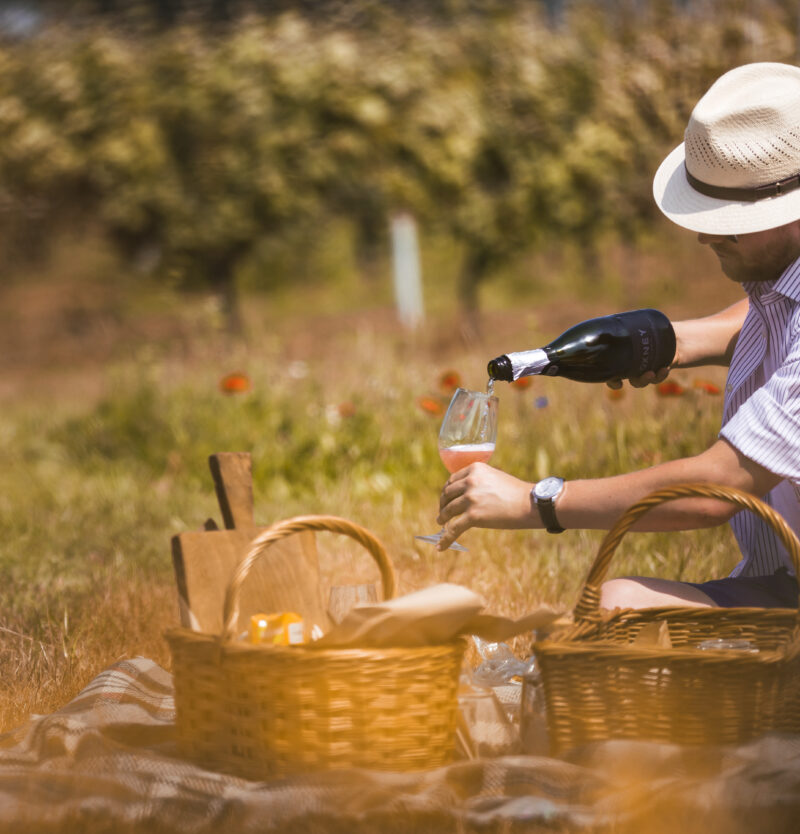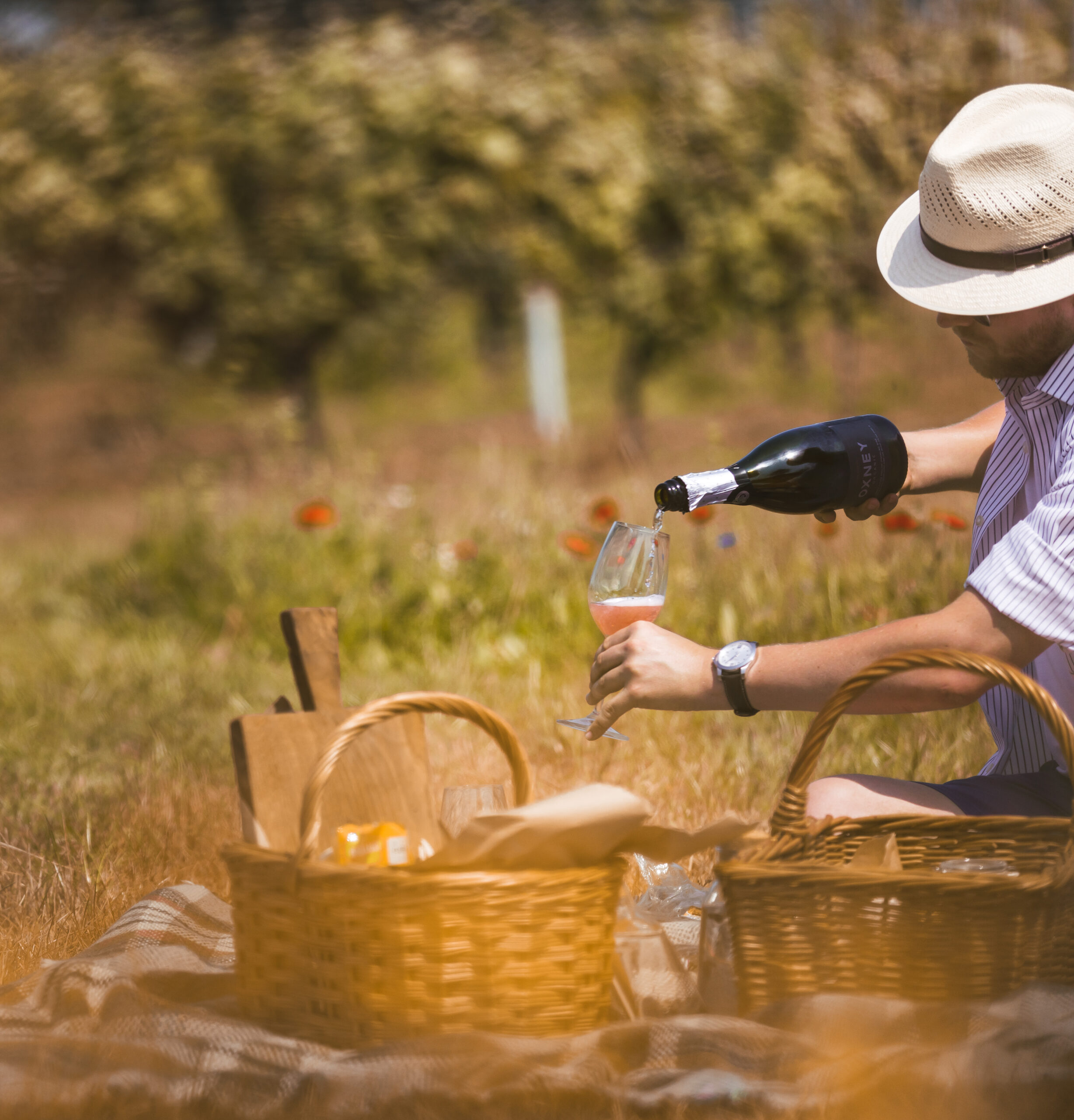 Voucher: Tour for two with lunch
This voucher includes our Saturday tour and tasting (between April-November) and also a post tasting lunch. Our tours are an enlightening introduction to the English organic wine revolution. Over 90 minutes, we take a tour through our vineyard, our winery and our wines under the expert guidance of a friendly, knowledgeable member of our team. We'll talk through the perils of cool-climate grape-growing and the organic methods and innovations we use to overcome them. At the end, we sample the results in a guided tasting of four of our best-loved wines.  After the tasting we'll pack up a rustic willow basket with organic Sussex cheese, charcuterie, bread, olives and other delicious nibbles, topped off with a perfectly chilled glass of Oxney. Then all one has to do is choose a spot – a cosy table in the winery or on our terrace overlooking the wines. If opting to go free range, grab a picnic rug and head out into the vineyard for lunch.
£100.00 VAT
Details
Description
Purchase and print at home or we can email the voucher directly to the recipient.