Oxney is now the UK's Largest Organic Vineyard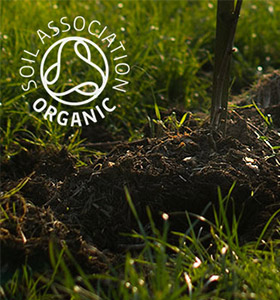 We are really excited. After planting another 22,000 vines last week Oxney is now the largest organic vineyard in the UK with a total of 14 hectares. Hurrah! It is a small and exclusive club: There are 75 hectares of organic vines now (we are over 18% of that). Organic makes up 2.6% of all planted vines in the UK – which now stands at a total of 2,900 hectares.
The two newly planted fields, Isak and Knut – named after Kristin's and Paul's son – adjoin the existing vineyard in the village of Beckley. The site has ideal conditions for growing grapes – it is 17 meters above sea level in the Rother river valley and has fine sand and silt loam soil on clay subsoil. The vines planted are a mixture of Pinot Noir, Pinot Précoce and Chardonnay.